¥u-Gi-¥n will be a sponsor at 2NOKU2, a future music festival organized by hip-hop artist OZworld at EDGEoff Kyoto on February 11th.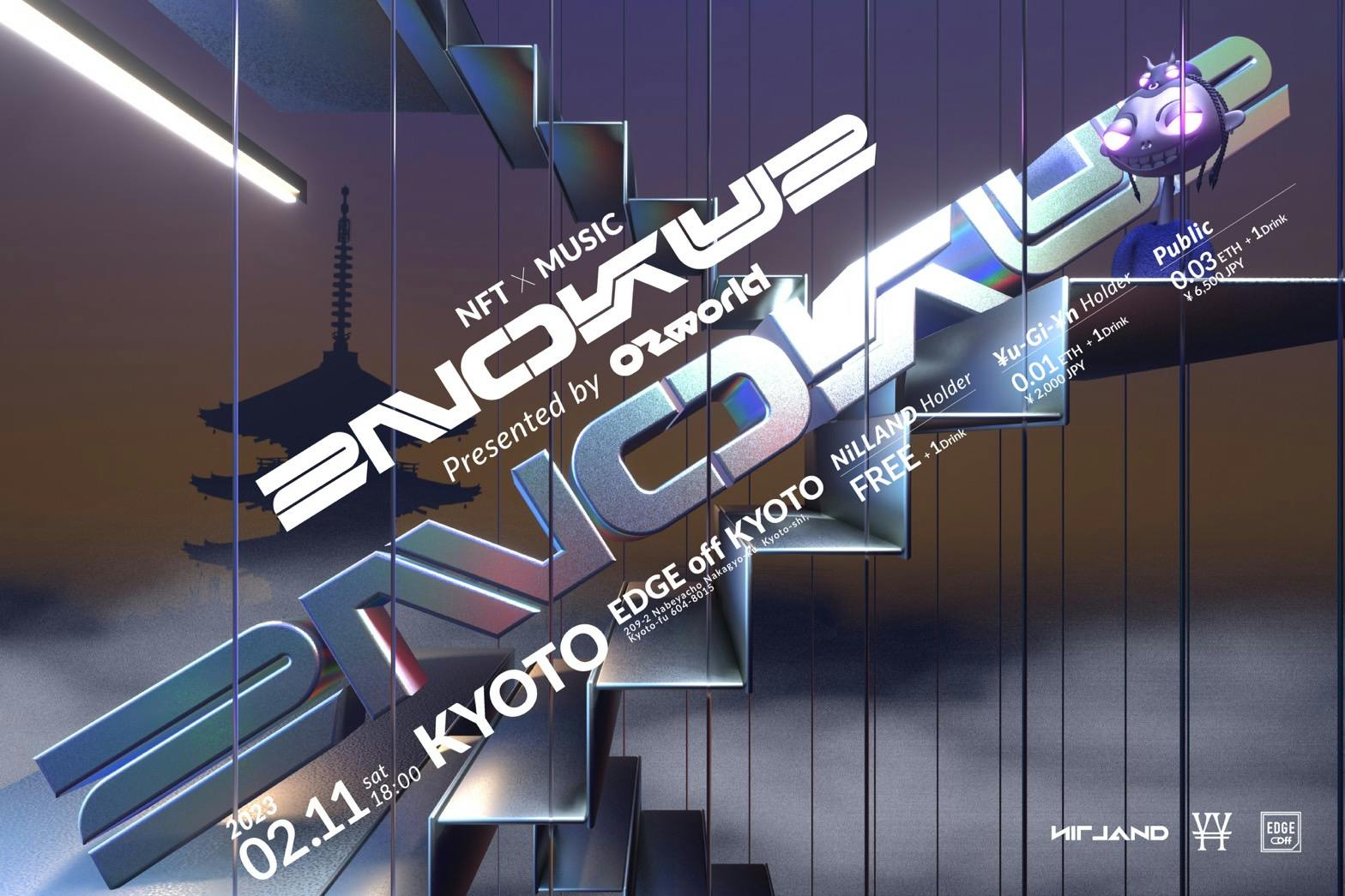 The location will be decorated with GASHO and artwork to recreate the ¥u-Gi-¥n and cyberpunk world themes.
Holders of ¥u-Gi-¥n and holders of NiLLAND - i.e. OZworld self-made NFT - will have access to the new nation 2NOKU2.
What is cyberpunk? What is the "drink of the future"? How about a snack or a music of the future? Join us and find out!
Experience a form of the future that is unattainable in the space of the universe.
About OZworld: https://www.ozworld-rkuma.com/
About NiLLAND: https://nilland-official.com/index.html
Location: EDGEoff Kyoto (604-8015, 209-2 Nabeya-cho, Nakagyo-ku, Kyoto City)
Time: February 11th 17:00-23:00 JST
Admission fee: NiLLAND holders: Free / ¥u-Gi-¥n holders: 0.01 eth / Public: 0.03 eth *only eth payment is accepted, hard wallets will be available on-site.