365LIFETIME HEALTHCARE, a wholly-owned subsidiary of UNITY ZERO LIMITED, announced it is launching its disinfectant spray "CALSEAN".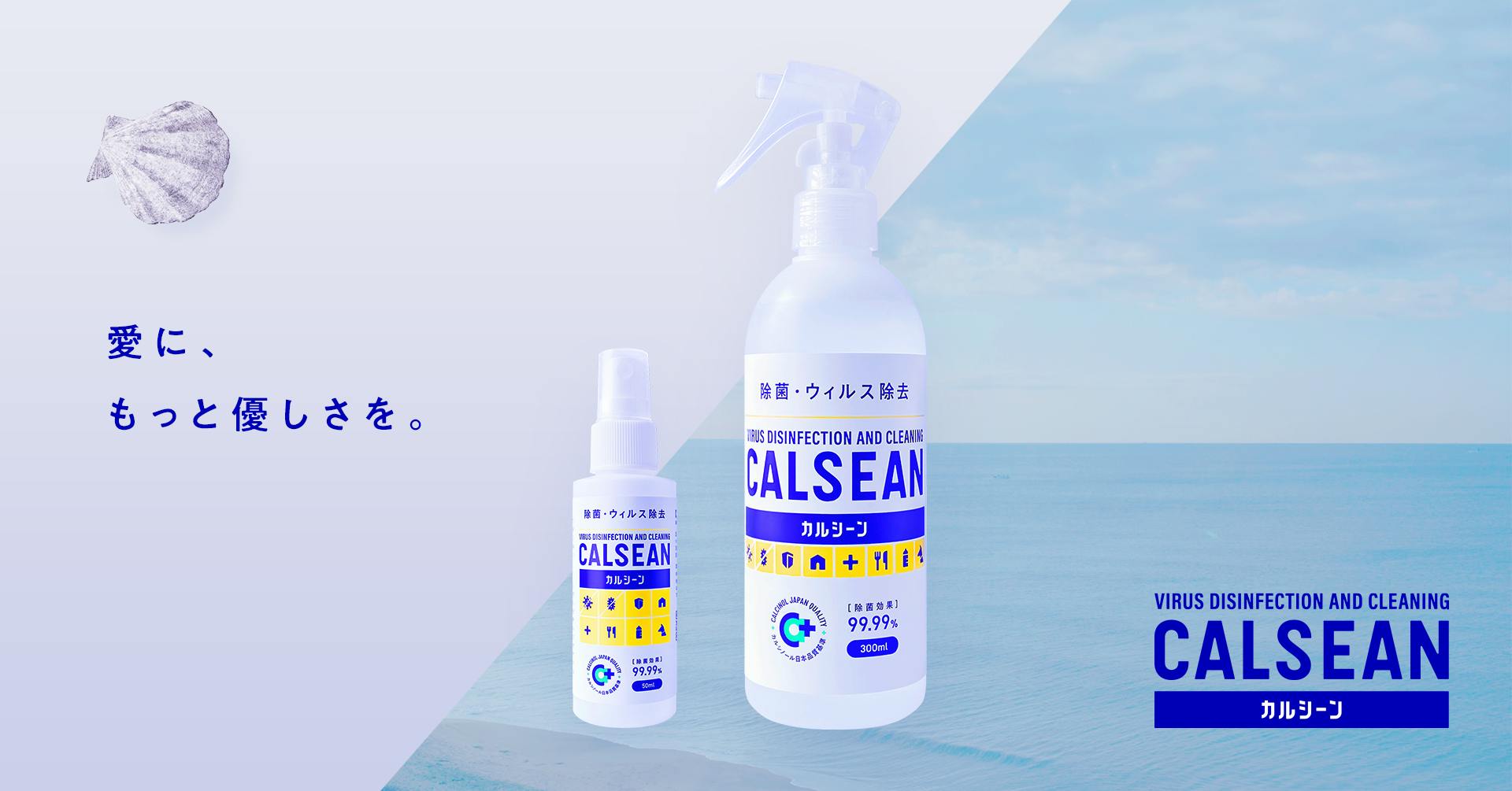 About CALSEAN
CALSEAN is an anti-viral and anti-bacterial disinfectant spray made of 100% natural ingredients and zero chemical components. The key ingredient is calcinated shell calcium, extracted through specialized firing techniques from scallop shells collected in the coastal waters of Japan. Applying advanced dissolution and filtering methods on it yields calcium hydroxide and hydroxyl radicals, which makes CALSEAN highly effective against a wide range of viruses and bacteria.
[100% natural, safe around children and pets]
100% natural, safe and reliable
CALSEAN is made from a food additive as certified by the Ministry of Health, Labour and Welfare of Japan. As such, it has minimal impact on the human body, and has been categorized as non-irritating in dermal irritation tests. It is easy on the skin and is safe to use around babies and pets who may lick some off toys or furniture.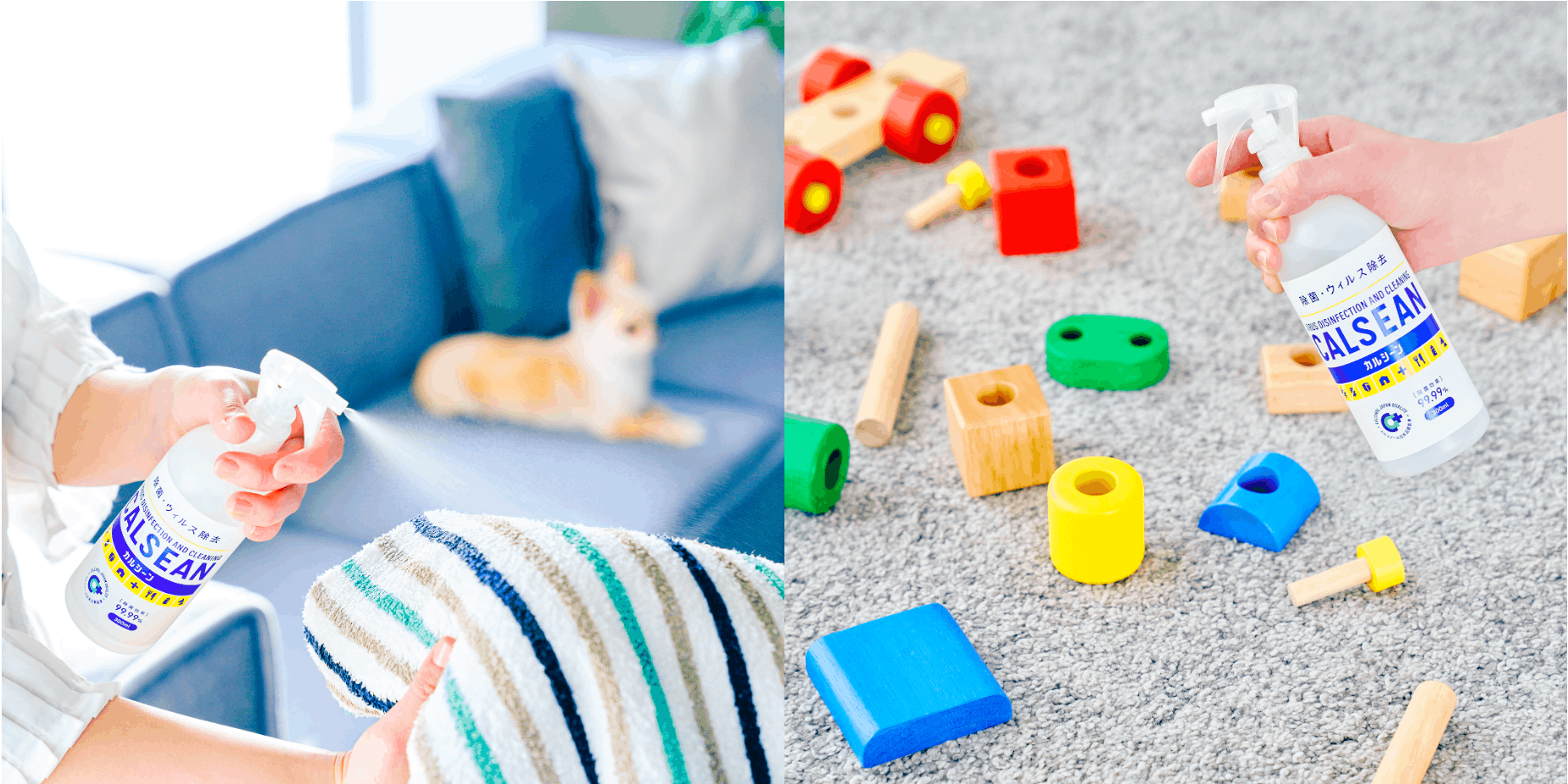 Water-like and odorless, with deodorant effects
CALSEAN is fragrance-free and odorless like water, but it itself has deodorant effects. It actively removes elements that cause odor from every day things like diapers or pet pee pads. It is also highly effective on objects in and around medical facilities, nursing care facilities and food industry facilities.
Prevents food poisoning and restores freshness to fruits and vegetables
CALSEAN inactivates bacterial causes of major food poisoning such as E. coli, O-157, Salmonella, and Staphylococcus aureus. Just spray directly on tableware or foods in lunch packs and wait five to ten minutes for the bacteria to die out. It also has the effect of restoring freshness when used to wash fruits and vegetables.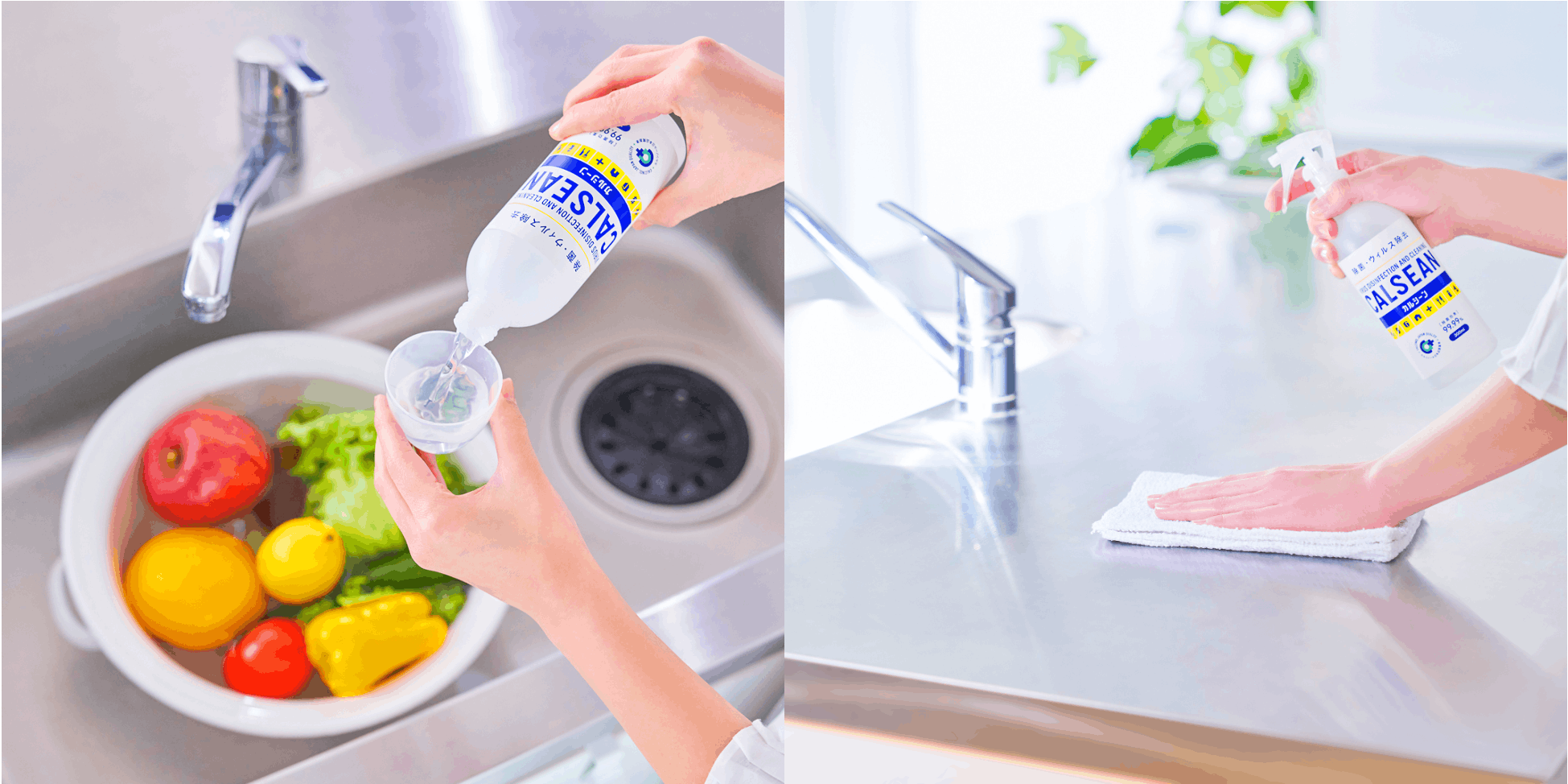 [A new normal for the Covid and SDGs era]
COVID-19 inactivation and anti-bacterial effects on par with alcohol
Tests show that CALSEAN inactivates porcine respiratory coronavirus (a species of virus in the same family as the novel coronavirus) by 99.9% within 30 seconds. It also displayed similar effectiveness against the influenza virus and feline calicivirus (in the same family as norovirus).

Environmentally conscious and sustainable
The ingredients are natural recycled scallop shells. CALSEAN is an eco-friendly product – neither its production nor use pollutes the environment.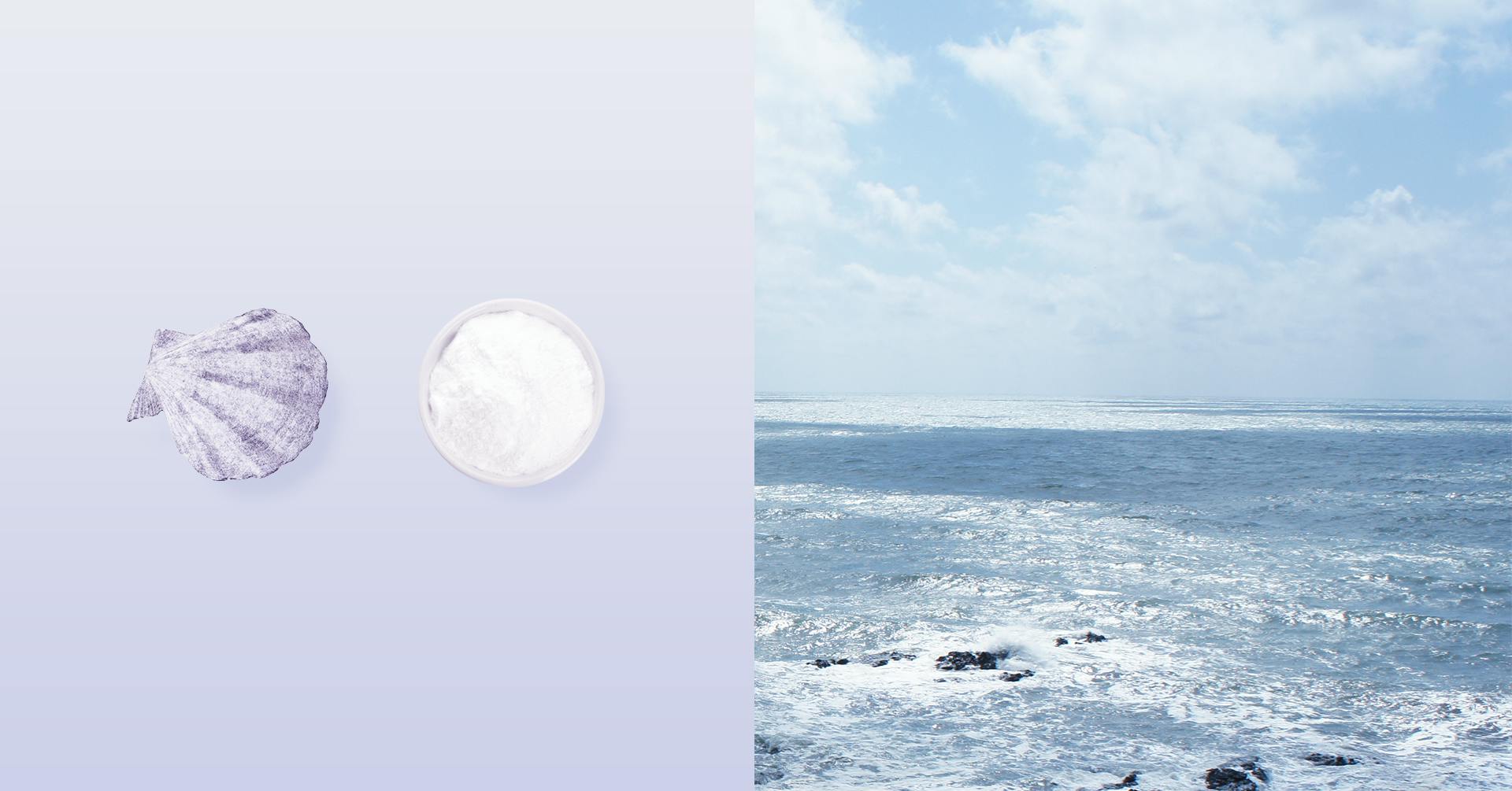 [Certification standards that ensure quality]
"Calcinol" is a trademark that is only certified for use for products that clear standards of highly advanced production techniques. It is a mark of quality that promises both safety towards the human body and effectiveness against virus and bacteria.

[Product details]
○Name:CALSEAN Disinfectant Spray
○Main ingredient: Calcinol (calcinated shell calcium)
○Alkaline
300ml  ¥1,800(tax in)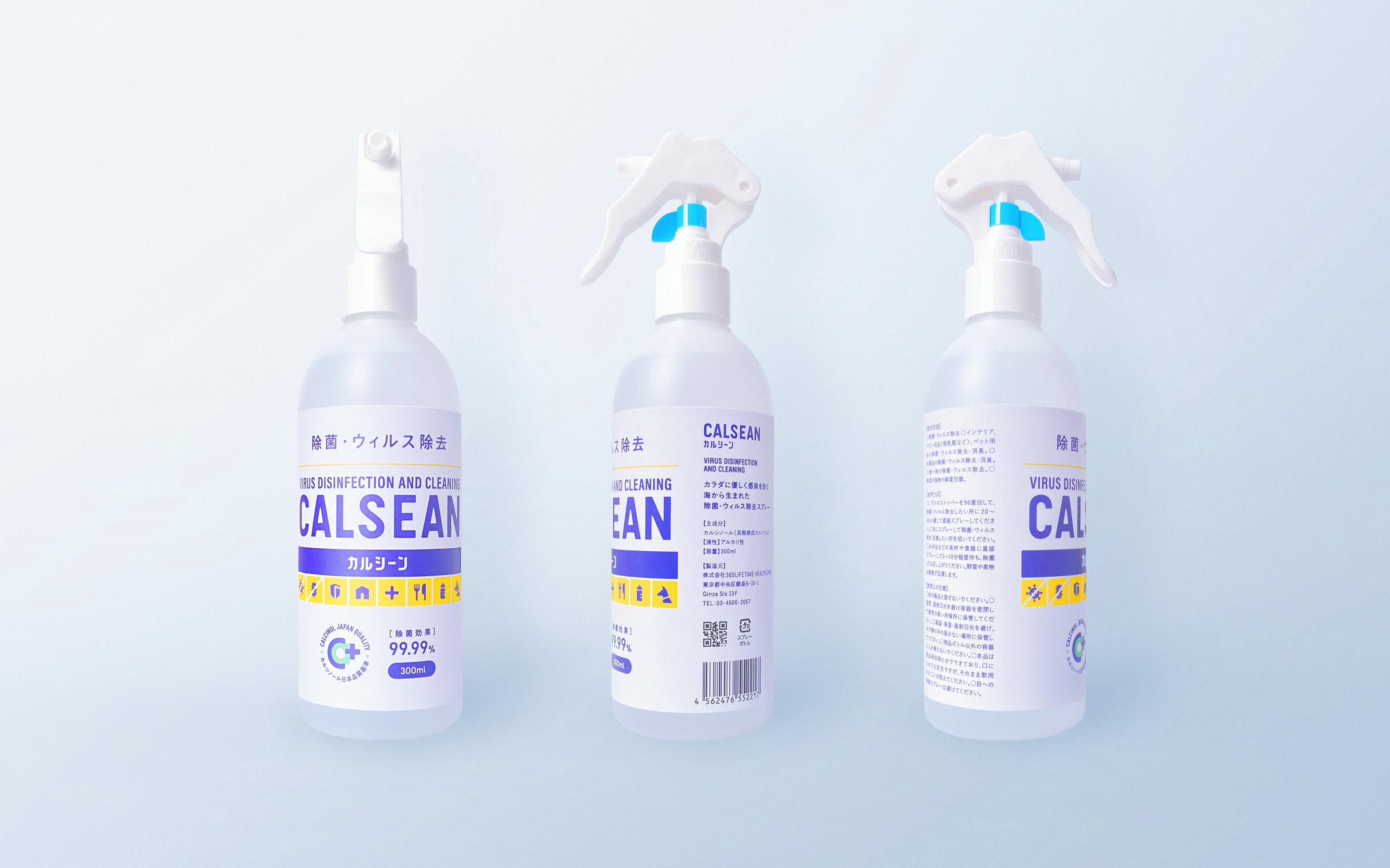 50ml   ¥580(tax in)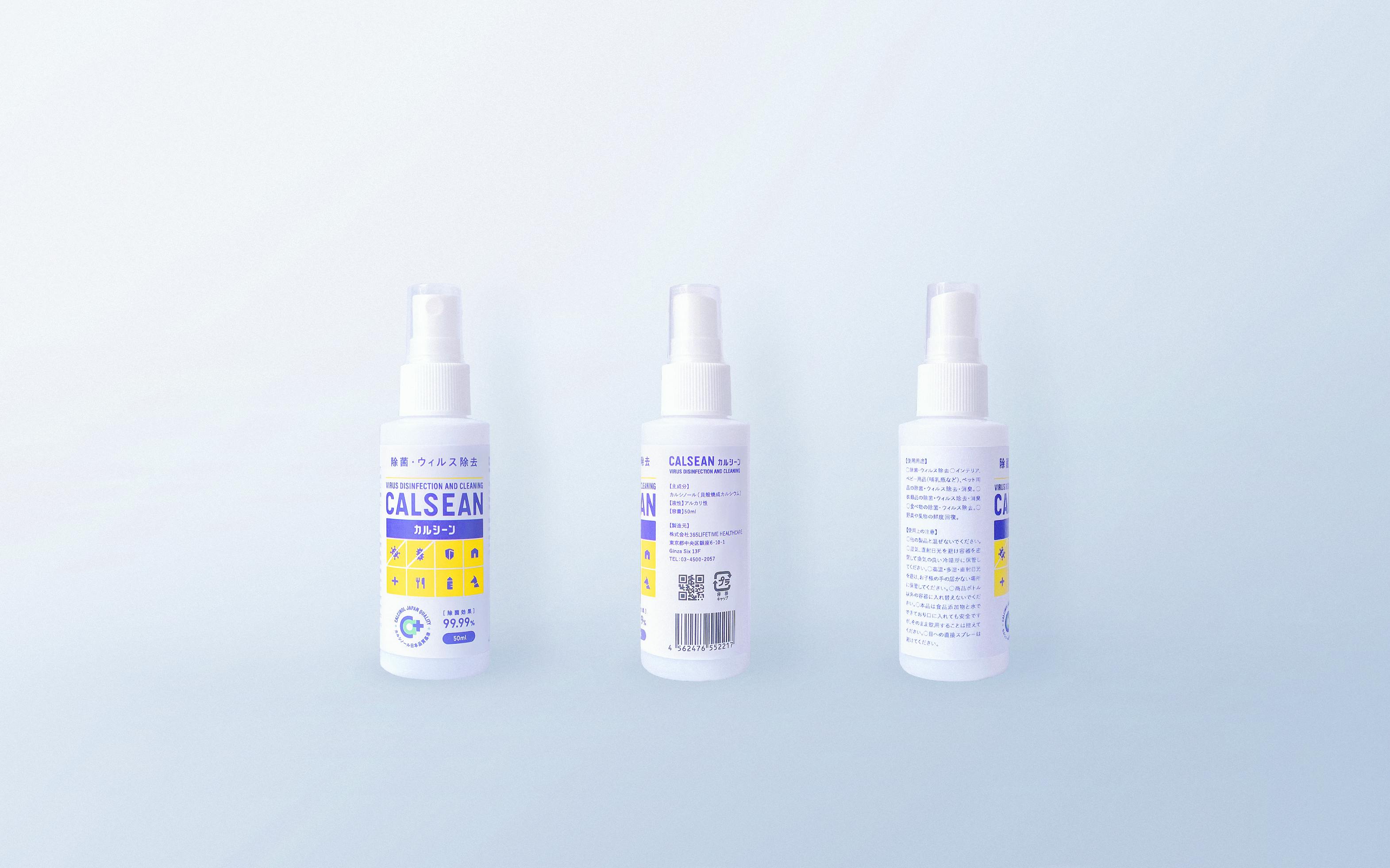 [CALSEAN]
Website:https://calsean.com
Online Store:https://ec.calsean.com