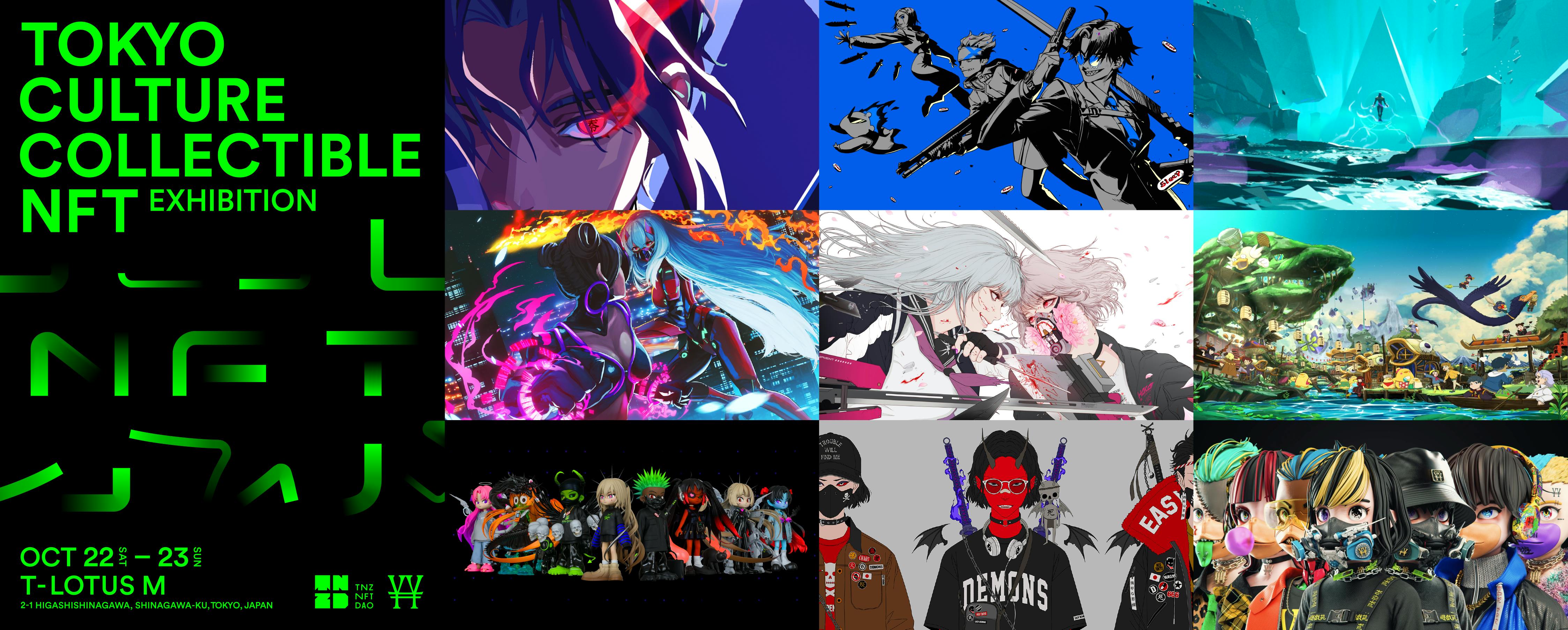 Our virtual world project ¥u-Gi-¥n will be holding a "Tokyo culture collectible NFT exhibition" at T-LOTUS M (Shinagawa-ku, Tokyo) in partnership with "TNZ NFT DAO" — an organization supporting the NFT movement and its mass adoption in Japan.
As NFTs and Metaverses grow more popular, more and more people started paying attention to numerous web 3.0 projects presented in the space. It was not surprising that some of the most popular NFT projects were based on the art-styles and culture originating from Tokyo and Japan in general: anime, manga, Japanese music and fashion, etc.
However, there are very few NFT project that are really built by Japanese teams, and even less projects that came from original Japanese brands/IPs. It is interesting, because most of the mentioned above successful Tokyo-culture based projects are coming from the western teams, and they often plan to develop their own manga and anime IPs. Here is where ¥u-Gi-¥n comes into play.
¥u-Gi-¥n, being of the strongest Japanese players in the NFT field with strong backing in web 2.0, will offer a platform, opportunities for collaboration and help building connections between the existing Japanese brands and IPs and new, strong and fast-growing web 3.0 projects from all over the world.
To start implementing this idea into reality, ¥u-Gi-¥n is organizing a great art exhibition and inviting some of the most popular overseas NFT projects that are inspired by Tokyo culture! This exhibition will be an amazing opportunity not only to build strong bonds and relationships with other teams who are moving web 3.0 space forward, but also an amazing experience for our guests, who will be able to emerge into the culture of Tokyo and Japan.
■Information on "Tokyo culture collectible NFT exhibition"
October 22nd (Sat), 2022– October 23rd (Sun), 2022
T-LOTUS M (2–1, Higashi-shinagawa, Shinagawa-ku, Tokyo)
Free entry

*About the exhibition venue
https://www.terrada.co.jp/ja/service/event-space/t-lotus-m/

T-LOTUS M is a venue resembling a deck space floating on the canal of Tennoz (Shinagawa-ku's artistic waterfront), which is easily accessible from central Tokyo.
Many Japanese brands, IPs and production companies will be invited, along with numerous media companies, to our exhibition to provide unique networking and collaborative opportunities for our guest, overseas NFT projects and teams. During the exhibition, ¥u-Gi-¥n will also make it available for all guests to participate in exclusive shopping / entertainment experiences via our virtual world project ¥u-Gi-¥n that is going to be launched soon.
Some of our most notable guests will be:
— Crypto-gaming pioneer "Neo Tokyo"
— "CyberKongz" whose FP is approximately 6 million yen
— One of the most popular pixel-art-NFT-projects "KaijuKingz"
— "Phantom Network (PxN)" whose total transaction amount on the biggest NFT marketplace Opensea exceeded the estimated price of 11 billion yen
— "WeAbove" a project by the artists who created the Netflix big hit ARCANE based on League Of Legends
— "S7NS Station" created by a team of artists from the biggest gaming companies in China (Tencent, NetEase, and miHoYo)
— One of the most successful ghibli art / Lo-Fi themed NFT launches "Isekai Meta"
— "GENE_SIS" "ESION" "MACHINA" from the Korean NFT and art veterans
— 3D CG project "Elysium Shell" by a team of young creatives from Taiwan
— "Easy Demons Club" created by artists, famous for his Tokyo-themed, street-style work, with a huge cult-like following.
We are planning to host more than 20 projects at our exhibition, which effectively makes this event a biggest one to ever happen in Japan, hosting top overseas teams and projects.
List of overseas participants:
Neo Tokyo, CyberKongz, KaijuKingz, Phantom Network, NanoverseHQ, GENE_SIS, ESION, Isekai Meta, Lives of Asuna, S7NS Station, WeAbove, BBRC, MACHINA, MEGAMI, Neo Tokyo Punks, Everai, Anime Metaverse, Elysium Shell, Easy Demons Club, Zenogakki, VIVID, OVERBORNE, HAKI, Sekira, etc.
*More information will be announced in September.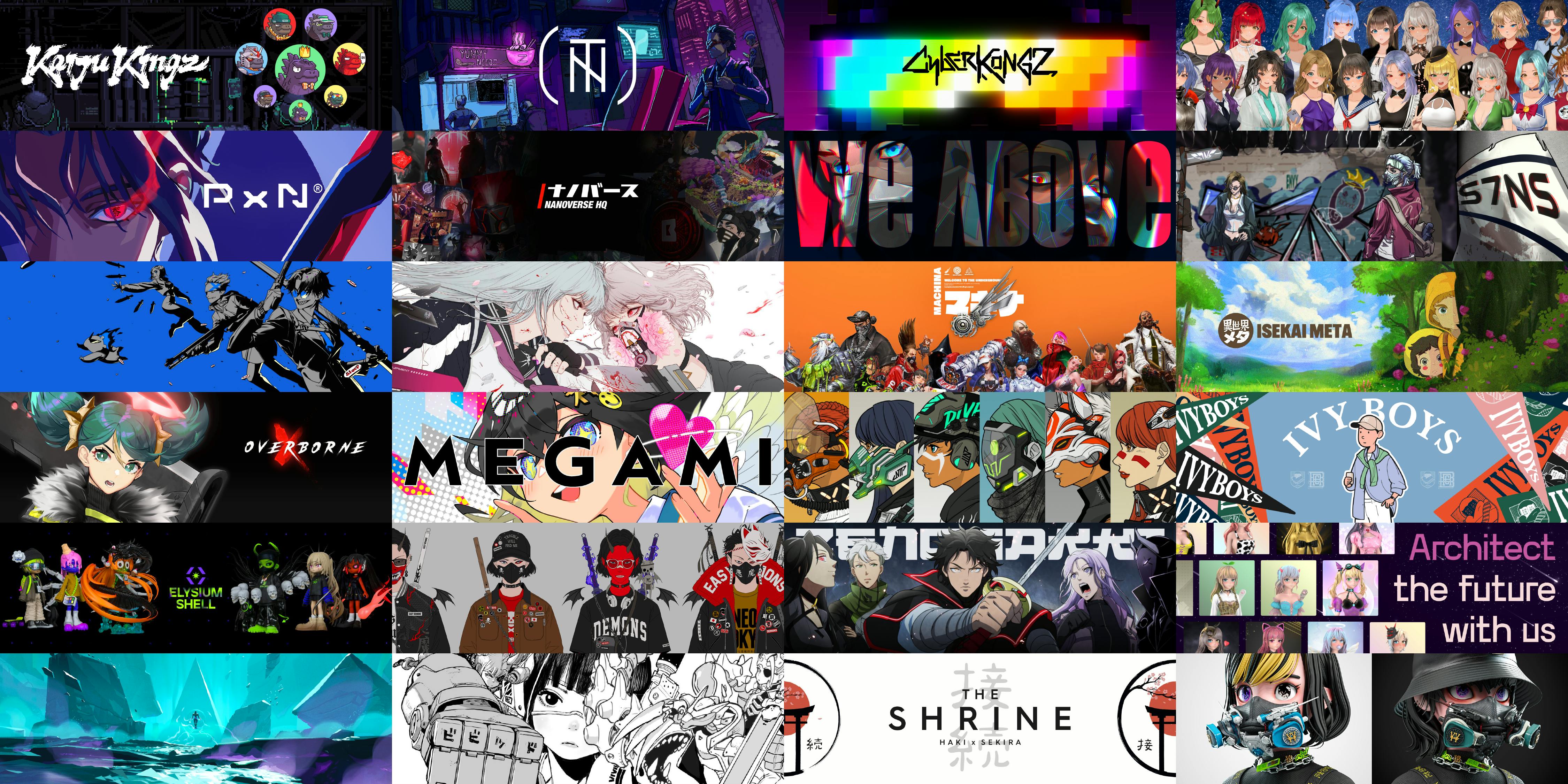 In addition to the offline event in Tokyo, there will be a metaverse exhibition held at "Web3SG(Artnow) ", one of the most famous web 3.0 art galleries in Singapore. This joint exhibition became possible as both teams, NFT/ crypto pioneer Web3SG and ¥u-Gi-¥n , share the same values and goals: "To open the gates for people and web 2.0 businesses into the world of Web 3.0 industry".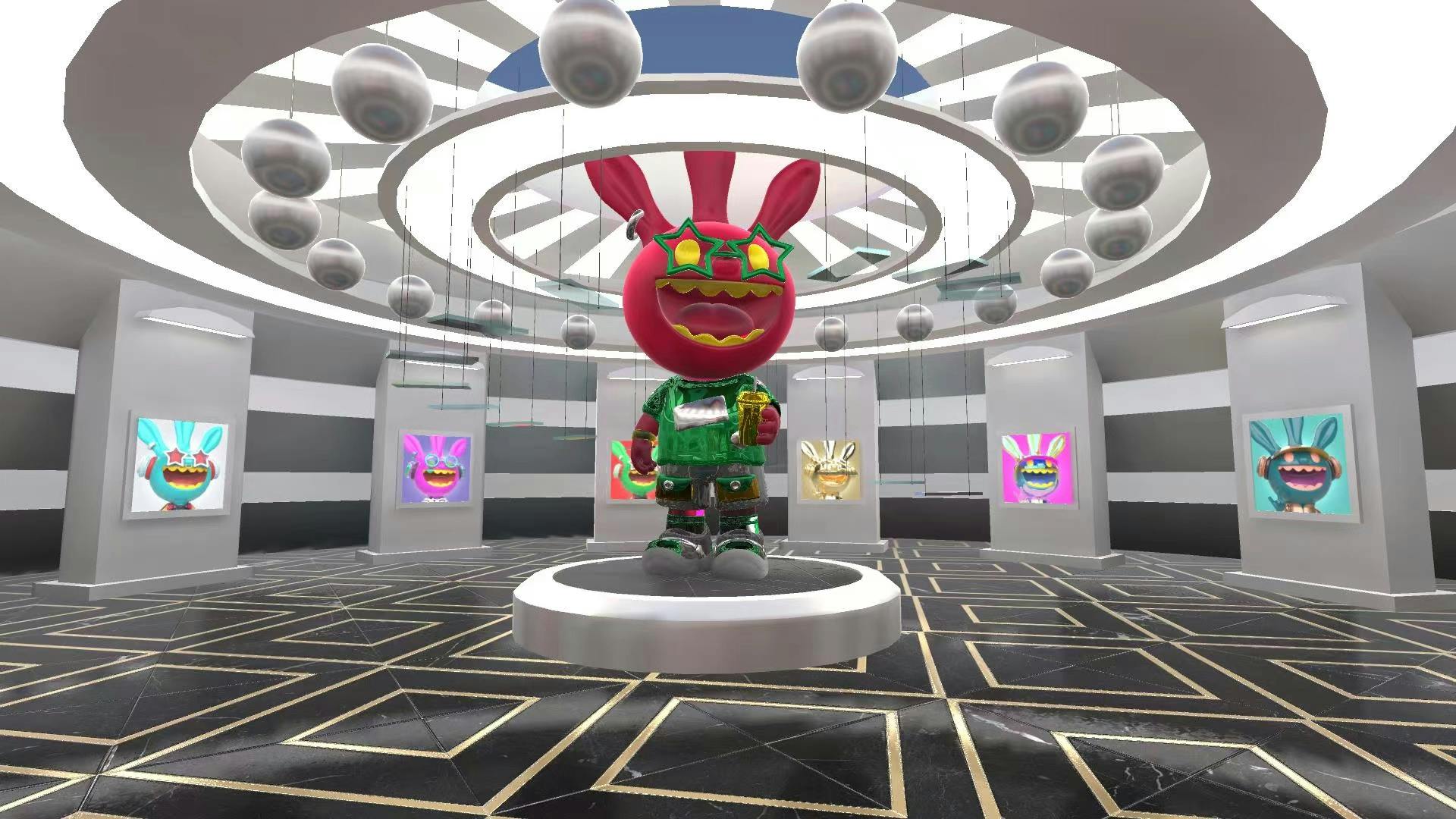 In support of up-and-coming NFT projects, we will also be holding an exhibition "UP-AND-COMING NFT", which will be available for public.
For more information and updates, please check the TNZ NFT DAO website and ¥u-Gi-¥n's Twitter account.
-Twitter: https://twitter.com/Yu_Gi_Yn
-Website: http://tnz-nft.io/