The International NFT Festival, created with TOKYO CULTURE NFT projects, project leaders, creators, holders and communities from all over the world, is now underway, aiming to make Shibuya-Tokyo the most exciting and economically beneficial NFT hub in the world. The first festival, co-hosted and totally produced by UNITYZERO, was held in November 2023.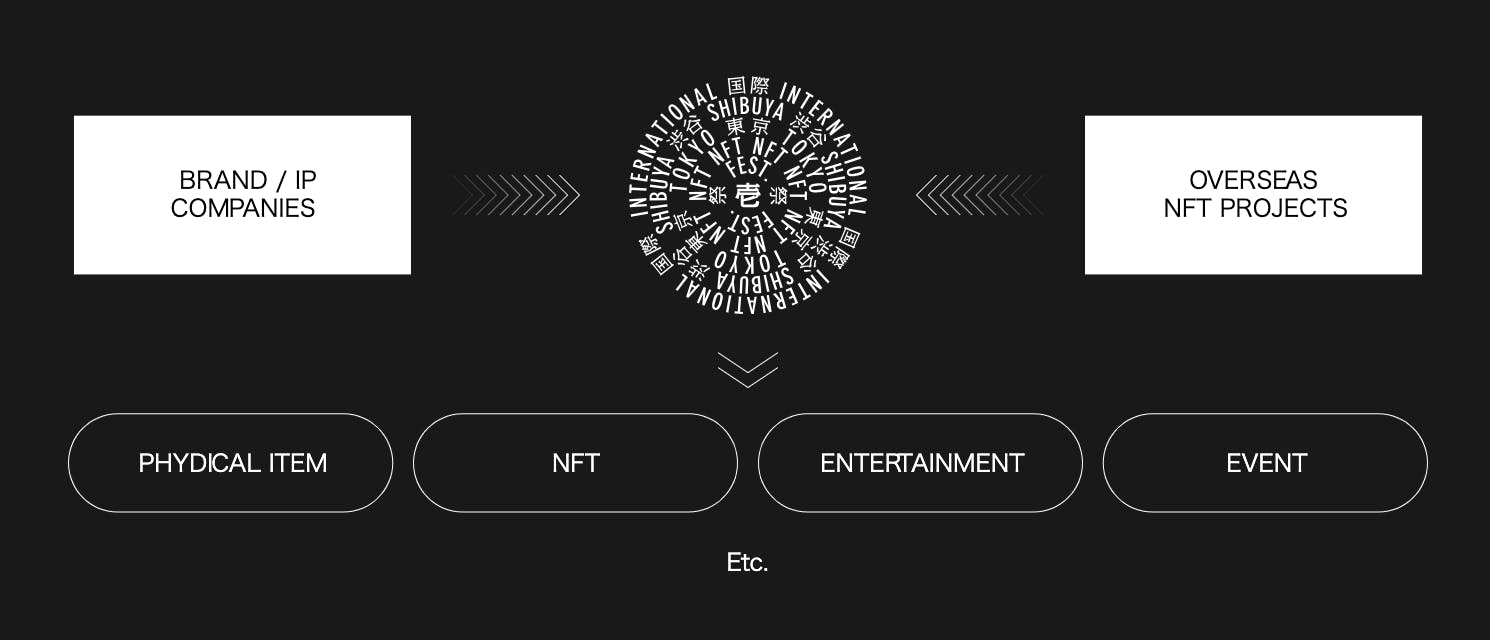 A total of 10 events were held during the International NFT Festival, leading to the following results:
-Acquired applications for high-value products through cross-border marketing to overseas new-net-worth individuals, without relying on in-store sales during the event period, by conducting pre-orders/sales through cross-border e-commerce with ETH payment capability.
-Acquire sales leads and partnerships with overseas New Hi-Value Communities/Projects
-Build relationships with projects in Japan
-Communication from founders of top overseas NFT projects and board members of OPENSEA, the world's largest NFT platform, as well as from domestic and international influencers, to generate buzz in the NFT community.